Winchester Defender Ammo 9mm Overview
Winchester PDX1 ammunition (Winchester Defender Ammo 9mm) tested by the FBI to see if it can stand up to real world, life threatening situations, this ammunition has impressive expansion and notable velocities at various ranges thanks to Winchester's proprietary bonding process. The engineers have welded together the lead core and copper jacket to obtain controlled expansion and a higher weight retention.
Upon impact, the jacketed hollow point initiates expansion up to 1-1/2 times the size of the original bullet diameter. The unique notching in the bullet creates six equal segments creating maximum expansion on impact.
Winchester's Most Innovative and Comprehensive Line of Ammunition for Personal Defense Engineered to maximize terminal ballistics as defined by the FBI test protocol.
Engineered to maximize terminal ballistics, Winchester Defender shotshell ammunition provides maximum stopping power for the ultimate performance in personal defense.
The round being pattern the Winchester 12-ga Defender Ammunition (copper-plat buckshot, 2 ¾ inches, 1145 velocity, 9 pellets, 00 buck).
Winchester Ammunition manufactures ammo for all shooting activities including hunting, sport, target and personal defense. Discover innovative, accurate, and reliable ammo for rifles, shotguns and handguns.
In PDX1 ammunition, Winchester engineers have created a self defense load that exhibits controlled expansion and a higher weight retention. Loaded in black hulls with a black oxide high-base.
it combines four plated Defense Disc projectiles and 16 pellets of plated BB shot.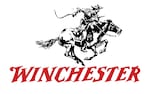 Made In United States of America
Delivery Information
| | |
| --- | --- |
| | 0.650 Pounds |
| | Yes |