Noveske Gen 3 Upper Overview
This Noveske Infidel Gen III (Noveske Gen 3 Upper) Complete AR-15 Upper Assembly comes fully assembled and ready to drop onto any standard AR-15 lower receiver. The Gen III upper a precision machined billet receiver from 7075-T6 with extended feed ramps. The upper finished with Hardcoat type III anodizing, with Cerakote ceramic black coating for the ultimate finish and performance. Noveske NSR handguard.
Noveske Rifleworks
The Noveske Rifleworks a rifle parts manufacturer located in Grants Pass, Oregon that best known for producing rifle barrels for military and competition as well as owning several patents on their barrel manufacturing process.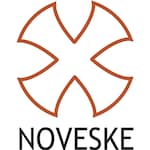 Made In United States of America