Hodgdon Powder H335 In Stock Overview
The Hodgdon Powder offers the largest selection of quality smokeless propellants for any reloading application. Midsouth is proud to offer the Hodgdon H335 Smokeless Powder 8 Lbs.   has been specifically created for the varmint hunter loads.  is a flattened ball type powder that meters very well. Originally,   Powder was used to load the military's 5.56 NATO ammo, but now it is very popular for the .222 and .223 Remington, .22-250 and many others.
The Hodgdon H335 originated as a military powder, used for the 5.56 NATO, or 223 Remington as handloaders know it. Obviously, it sees endless use in the 222 Remington, 223 Remington and other small cartridges. In particular, prairie dog shooters will find this a favorite small rifle powder.
Warning About Smokeless Powder:
Do not exceed the loads displayed in the reloaders guide.
Never mix any two powders regardless of type, brand, or source.
Never substitute any smokeless powder for Black Powder or any Black Powder substitute.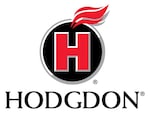 Ideal for short magnums
Works well with both Remington and Winchester models
Dependable and uniformly consistent
Specially designed for magnums that use Lightweight or medium -weight bullets
Weight
1lb
Quantity
1 Pound