FN 5.7 Magazine Overview
This replacement magazine (FN 5.7 Magazine) is a factory original from FN. Factory replacement parts are manufactured to the exact same specifications and tolerances and use the same manufacturing materials as the original parts which guarantees excellent fit and reliable operation.
Is the FN 5.7 A good gun?
The FN Five-SeveN is a fantastic, highly underrated pistol. It has beautiful accuracy, sleek styling, and bomb-proof reliability. The downside? Both the gun and the exotic ammo are on the pricey side.
What is a blue tip bullet?
Green and black tips signify armor-piercing strength, orange, and red tip signify a tracer, blue bullet tip indicates incendiary bullets and yellow ammunition tips indicate observational bullets.
Is FN better than Glock?
From a distance, the FN 509 beats the Glock, but up close, the Glock Gen 5 frame feels higher quality. Not to mention, the Gen 3 and 4 frames feel similar to the FN 509. Overall, the quality on the FN seems higher than the quality on the Glock.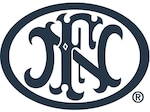 Keeping a few extra factory magazines around is never a bad idea; extra magazines save loading time at the range and also serve as a backup for those days when you simply cannot remember where you put your primary magazine.