Federal Premium 9mm Ammo Overview
Federal Premium Personal Defense HST Ammunition (Federal Premium 9mm Ammo) has  specially designed to deliver consistent, tremendous expansion, optimum penetration and superior terminal performance.  This ammunition engineered to meet or exceed  ammunition testing protocols.
One of the great things about this ammunition high quality features that make this ammunition perfect choice for self-defense ammunition. Every load has a consistent powder charge and reliable primer for consistent ignition.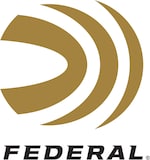 Made In United States of America