Federal Ammunition American Eagle​ Overview
Federal (Federal Ammunition American Eagle​) made the firing line even cleaner with American Eagle IRT Lead Free. Its proprietary new bullets are complete lead-free and its Federal Catalyst primer, offer the same reliability, shelf life and ballistics of conventional lead styphnate primers- without the lead. Safe range time starts here. This ammunition is new production, non-corrosive, in reloadable brass cases.
Hit your target and train harder with the proven line of American Eagle® handgun ammunition. It provides performance similar to self-defense and competition loads for a familiar feel and realistic practice. Clean-burning powders. Federal® primers and brass. Wide selection of bullet styles to suit target practice.
Range time has never been this clean. For years, American Eagle® Indoor Range Training (IRT) ammunition has helped shooters minimize lead at the firing line. Now we've made it even cleaner with the addition of the Federal® Catalyst™ lead-free primer.
Features
Toxic metal-free primers eliminate airborne lead
Accurate and reliable
Affordably priced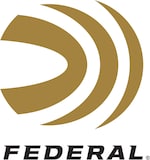 Made In United States of America