American Eagle 38 SPL Overview
American Eagle (American Eagle 38 SPL) designed specifically for target shooting, training and practice. It's load to the same specifications as Federal's Premium loads, but at a more practical price for plinking. This ammunition is new production in reloadable brass cases.
Is Federal Premium ammo good?
Federal Premium
This 300-grain, non-lead round gets high praise from users for it's stopping power on everything from whitetail deer to bison and bear. They are also probably the top manufacturer for shotgun shells. Their Power-Shok sabot slugs get high marks from users for their knockdown power on whitetail deer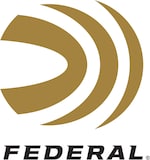 Made In United States of America